Commitment to "eel"
We have been patronizing the local people for more than 50 years since our
establishment with a special cooking method that brings out the flavor of fresh eel in a style that handles live eel after receiving an order.

At our restaurant, we use a cooking method that opens the back of the eel in the Kanto style and grills it in the Kansai style without steaming.
Please enjoy the unique cooking method unique to the Mikawa area, which is located in the center of the Kansai and Kanto areas.

The sauce is a secret homemade sauce that has been added since its establishment half a century ago. It is the most important taste in our shop, which connects the eel and rice in a delicious way.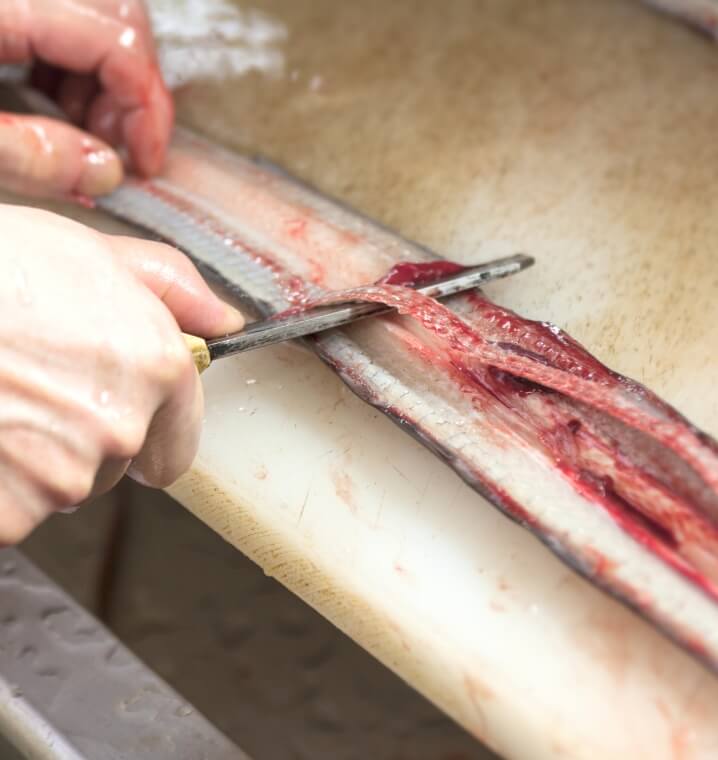 Commitment to "baking"
Our shop grills eels by a technique called "Nagayaki", which is a technique of grilling eels by skewering them as they are without dividing them.
Since no extra cross section is inserted, the taste does not easily escape, and since it is not steamed in advance, the fat does not come off.
You can enjoy the original taste of eel even more.
Eel is harder to cook than other fish, and if the grill is sweet, the unique fat will smell and spoil the taste.
In our case, we are particular about Bincho charcoal. Burn the fire with a strong wind and bake at once with a high heat.
At this time, the far infrared rays peculiar to Bincho charcoal can be used to firmly bake the core of the body.
In addition, the strong charcoal firepower of the "iron skewer" used for normal skewering deforms immediately when used, so at our shop, skewer with a "custom piano wire" that can withstand the strong firepower. going.
Here is the secret of our eel that is "crispy" on the outside and "fluffy" on the inside.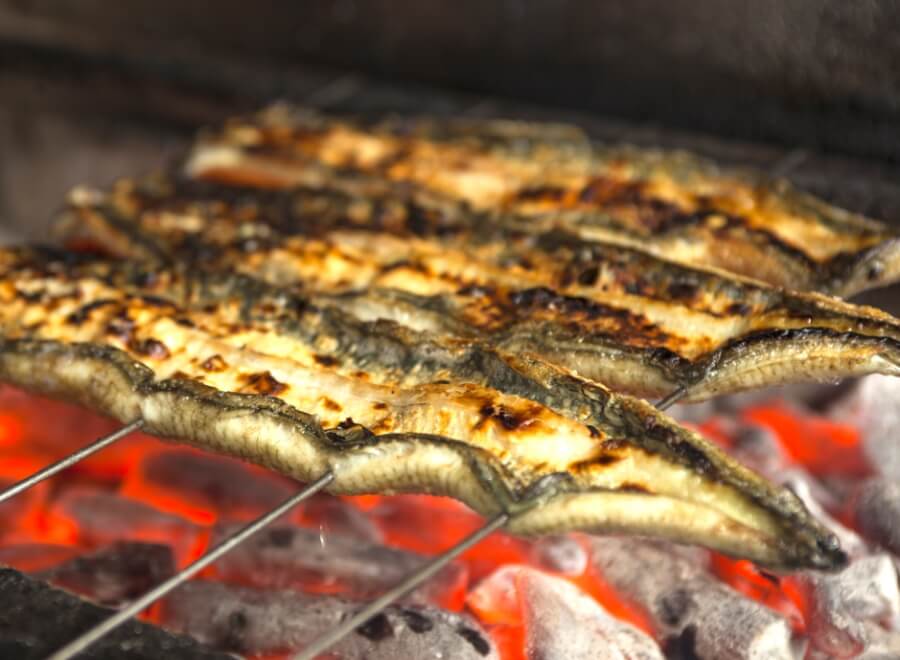 Commitment to "rice"
The rice used for rice bowls and set meals is Koshihikari cultivated in our rice fields.
In order to maintain the deliciousness of new rice, it is stored in a dedicated warehouse with temperature control.
Store the brown rice as it is, and polish it according to the required amount. That's why you can always enjoy the special eel with glossy rice.